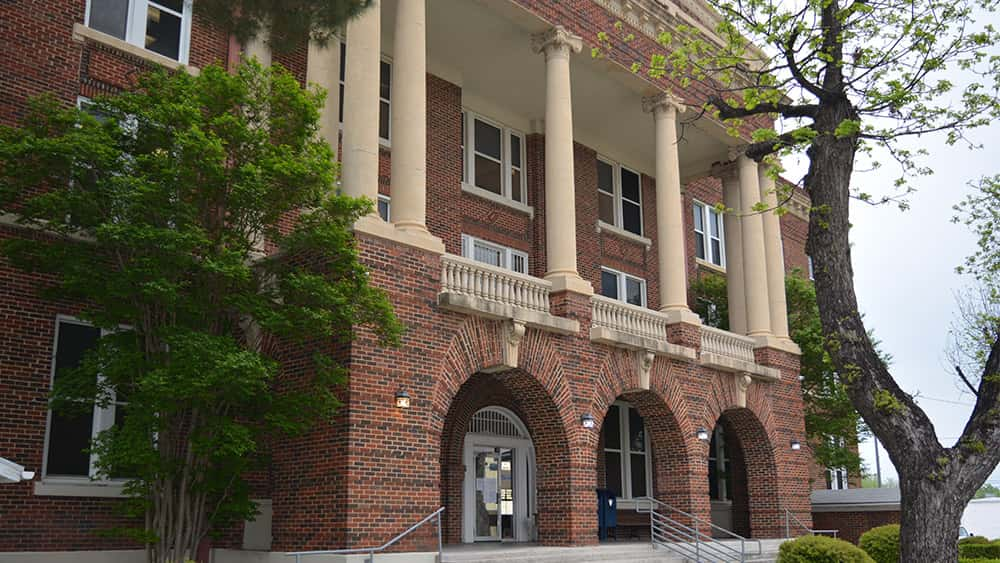 Brown County Commissioners will meet Monday, March 20, at 9:00 am in the Brown County Courthouse. The business agenda is below.
I. DECLARE A QUORUM AND CALL MEETING TO ORDER
II. PRAYER
III. CITIZENS COMMENTS: All speakers will be required to adhere to the rules of procedure, conduct and decorum adopted by the Court on August 12, 2019. Any disruptive, abusive, obscene, or disrespectful behavior will be terminated immediately. All Presentations are subject to a five (5) minute time limit. Multiple person groups will be limited to one speaker.
IV. CONSENT AGENDA (The consent agenda includes non-controversial and routine matters that the court may act on in one single vote. The County Judge or any Commissioner may pull any item from the Consent Agenda in order to discuss and act upon it as a part of the Regular Agenda.
A. Approval of the Agenda Minutes from the previous meeting(s) held on 03/13/2023.
B. Acceptance of Treasurer's/Auditor's Report.
C. Approval of recommendation regarding bum ban.
D. Approval of Treasurer/ Auditor's recommendation on payment of bills.
E. Approval of Application to install private line on CR 129 by Brookesmith SUD
V. EMPLOYEE CHANGES:
A. Sheriffs Department
B. Consideration and possible approval of beginning salary of new Elections Administrator.
VI. BUSINESS TO BE DISCUSSED AND CONSIDERED FOR APPROVAL:
A. Consider authorizing the County Judge to sign an agreement for IT Security Services and to pay a monthly charge of $5,636.00. This agreement will include Enterprise Endpoint Security with Antivirus, email backup, email link filtering and firewall management for all county computers.
B. Consider authorizing Goldsmith Solutions to order 75 APC Back­Ups Pro I000VA IO-Outlet Battery Back-Ups at a cost of $170.49 per unit.
C. Consider authorizing Goldsmith Solutions to order 2 APC NetShelter SX Networking Enclosures at a cost of $2,403.78 per unit.
D. Consider authorizing Goldsmith Solutions to order 3 Sonicwall TZ370 firewall units with Rack Mount Kit at a cost of $1,377.10 per unit.
VII. ADJOURNMENT