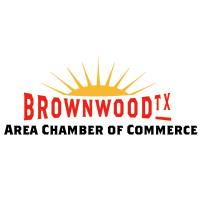 The Brownwood Area Chamber of Commerce is bringing Lemonade Day, a youth entrepreneurship, educational program to Brown County this year.
The Chamber believes this program and experience will inspire and equip our city's next generation of entrepreneurs and business leaders! Lemonade Day is an experiential, educational program for elementary and middle school age children that teaches them the process of starting and then running their very own business… a lemonade stand. On Brownwood Lemonade Day, children will be able to set up their lemonade stand businesses throughout the city.
The average profit for participating children last year was $224, however many children in high customer traffic areas throughout their cities make much more… many even over $1000 on that one day.
The Brownwood Chamber is excited to bring back Lemonade Day to Brown County. Presented by ASAP Creative Arts and Texas Tech University Brownwood Recruitment & Academic Advising, and Local Sponsors; Chick-Fil-A Brownwood, Andy's Pest Troopers, and First Central Credit Union.
To find out more information about Lemonade Day, join us for the Lemonade Day Kick-Off Presented by Chick-Fil-A on June 10th at Ben Lednicky Park next to Chick-Fil-A. The event is from 10am-noon and will have free chicken snacks and information for success. The first ten students signed up will qualify for a Lemonade Day backpack.
The Brownwood Area Chamber encourage community members to participate in the following ways:
• Promote Lemonade Day with your employees.
• Agree to host a child's lemonade stand on Lemonade Day outside your business or store front. This can be one of your employee's children or a child from the community who approaches you and asks permission.
• Volunteer
Please let us know if you are interested in helping us provide this wonderful program to the children and future leaders of our community!
For more information, please contact the Brownwood Chamber at (325) 646-9535.