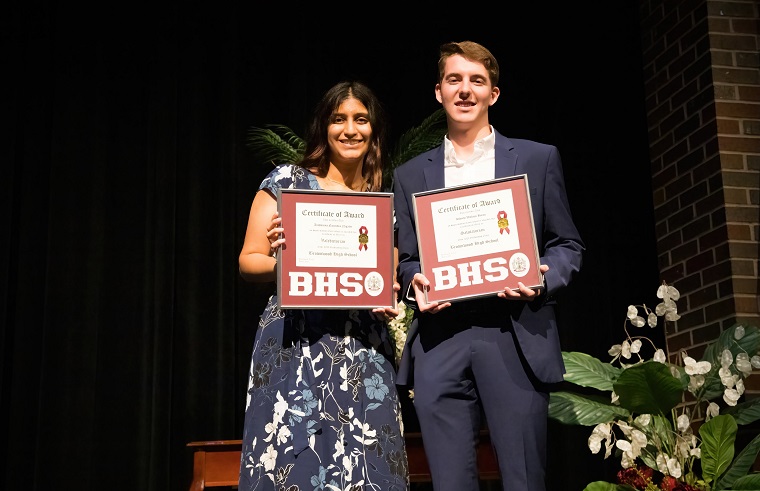 The Brownwood High School (BHS) Academic Awards Ceremony was held Thursday, May 25 in the BHS Auditorium. Students were honored in a variety of academic and extracurricular fields, including the 2023 BHS Valedictorian and Salutatorian presentations.
Valedictorian honors were presented to Aishwarya Nigalye and Salutatorian honors were awarded to Andrew Boren.
Nigalye and Boren are scheduled to walk the stage at Gordon Wood Stadium on Friday, June 2, as part of the BHS graduating class of 2023. Commencement begins at 7:00 p.m., and a live video broadcast will be available at https://www.brownwoodisd.org/bhsgraduation.
A full list of awards and photos from the awards ceremony are viewable at: https://www.brownwoodisd.org/2023BHSAwards.