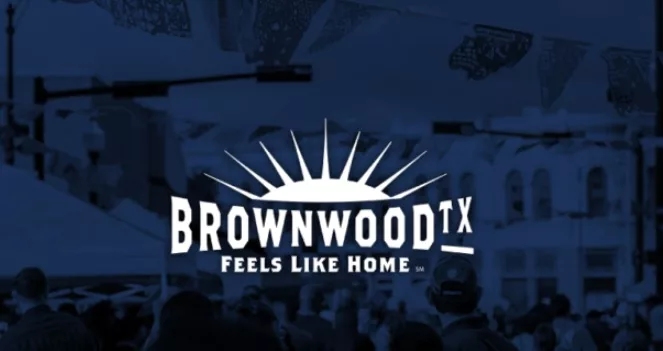 Downtown Brownwood will host the next Second Sundays event on Sunday, September 10th from 10 AM to 6 PM. The recurring event features extended hours at participating businesses along with special offerings. 
Come explore the historic charm, newly opened shops, food and drinks, and unique finds. Start Brownwood's mural trail at Pat Coursey Park, or simply discover the new energy of Downtown Brownwood. Plan a day for yourself, grab a friend, or bring your family.
"Second Sundays is an additional way to explore unique businesses and offerings in Downtown Brownwood," said Rachel Howell, owner of Luna Maya Baby Boutique and current organizer of Second Sundays. "With extended hours, our local shops and businesses are providing an additional invitation to explore their businesses." 
Second Sundays originated through a collaboration between Downtown merchants where local  businesses are able to offer a unique dining and shopping experience for visitors and local residents. 
Participating businesses during the September event will be offering a variety of specials and showcasing new shopping, dining and drinking options: 
•Luna Maya Baby (1-4 PM)  
•10 Mile Productions (10:30 PM – 2 PM, Brunch)
•Jammin' with Barb (11 AM – 2 PM, Located inside 10 Mile Productions) 
•Saturday's Brownwood (1-5 PM)
•Matt's Mantiques (1-5 PM)
•Tommyhawk (2 – 6 PM)
•Over the Rainbow Ice Cream (Noon – 3 PM)  
•Fuzzy's Taco Shop (10 AM – 9 PM) 
•Shaws Marketplace (1 PM – 5 PM) 
•L.E Shaw's ( inside Shaws Marketplace) 
•Earth & Noble (inside Shaws Marketplace) 
•Alexandra Grace (inside Shaws Marketplace) 
•Mukewater (inside Shaws Marketplace) 
•Adventure Mule (inside Shaws Marketplace) 
•Uprooted Pickery (inside Shaws Marketplace) 
•Life's Delights (inside Shaws Marketplace) 
•Vintage Girl Next Door (inside Shaws Marketplace) 
•Woven + Wonder (inside Shaws Marketplace) 
•Lilly B's (inside Shaws Marketplace) 
•It's Lit Candle Co (inside Shaws Marketplace) 
•Casa de Pate (inside Shaws Marketplace) 
•Shaws Coffee House (inside Shaws Marketplace)
•BLZR Apparel (inside Shaws Marketplace) 
•Saye it with Style (inside Shaw's Marketplace) 
•Joe & May (inside Shaws Marketplace) 
In addition to Second Sundays, the Artisan Market Fall Opener will be hosted on Saturday September, 23rd with additional Artisan Market's held October 14th and 28th, November 11th and 25th, and a special Holiday Market on Saturday December 9th."