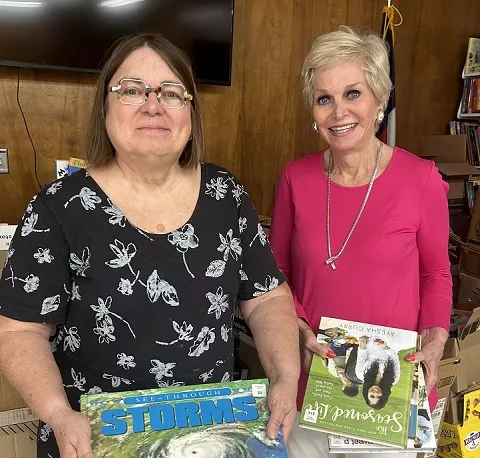 Mary Stanley, owner of the Turtle Enoteca,  announced The Turtle will  participate in the 2023 Campari National Day of Service. This year Capari America is  supporting 50 Campari Day of Service events in 29 states. Campari America, formerly known as Skyy Spirits, is an American spirits maker that is part of the Campari Group, the family of companies also known as Davide Campari-Milano N.V.   Mary, as a local leader for Campari Day of Service and member of the United States Bartenders Guild, designated The Brownwood Community Library as the recipient of The Turtle Enoteca's Campari Day of Service.
When the opportunity arose to participate in this year's Campari's National Day of Service, Mary immediately thought of her hometown nonprofit library. Mary was reared by her grandparents in Illinois.  One of her favorite things was to walk the underground tunnels of the Illinois State Capitol in Springfield to the basement of the State library where she would spend hours reading books.  She still fondly remembers the smell of the books in the children's section of the library basement stacks and the effect of that experience on her life.
The Library will hold a public book sale on September 19th from 9 AM to 6 PM.  New/like new books will be half of the retail price. The book sale will continue September 20 and September 21. On September 21, new/like new books will be 25% off retail price and used books will be $2 a bag!
Pictured with Mary Stanley is Brownwood Library board member Carmaleta Felton.