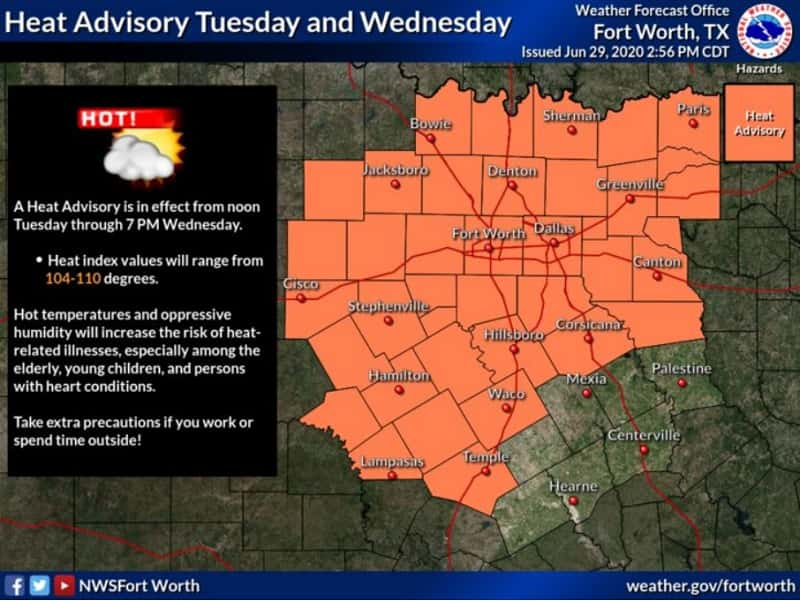 A portion of the KOXE listening area has been included in a Heat Advisory which goes into effect at Noon on Tuesday, June 30 and will last through late afternoon Wednesday, July 1.
Included are Eastland, Comanche, Erath, Mills and Hamilton counties in the KOXE listening area plus counties to the east and northeast of here.
Hot temperatures and oppressive humidity will increase the risk of heat-related illnesses in these counties Tuesday and Wednesday.