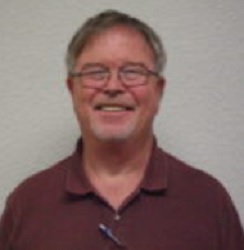 David Withers has worked for the City of Brownwood for over 34 years, and has been Director of the Parks and Recreation Department for 27 years.  David is retiring at the end of December.
A reception in his honor will be held at 1:00 pm today (Tues) at, appropriately, Coggin Park Pavilion.  The public is invited to stop by and wish him well.
Over those years Withers worked for two mayors (Bert V. Massey III and Stephen Haynes) and five different City Managers.  He was responsible for seven different areas within the Parks and Recreation Department:  Brownwood Coliseum, Park Department (19 parks and 317 acres), Recreation Department (116 acres), Aquatics (Camp Bowie Aquatic Center, Wiggins Pool, and three splash pads), Senior Citizens Center, the Lehnis Train Museum, and the Sports Coordinator.  He oversaw as many as 92 employees, counting Supervisors, full-time employees, part-time employees, and seasonal employees.
"The Parks and Recreation is very important to the quality of life in Brownwood, because when you get businesses that want to come to Brownwood, they look at what does the community have to offer…  You talk to a lot of people in Brownwood and they ask 'How many parks do you have?'  People know about the big parks like Coggin, Riverside, Allcorn, but they don't realize we have 19 parks and 317 acres of parks.  The parents and grandparents can take the kids out to all these different parks.  You don't have to have a lot of money to use these parks and have a good time there.  We have nice equipment there for people to use, walking trails, etc., and I think that's really important when you look at quality of life," Withers.
(story courtesy of Mike Blagg)