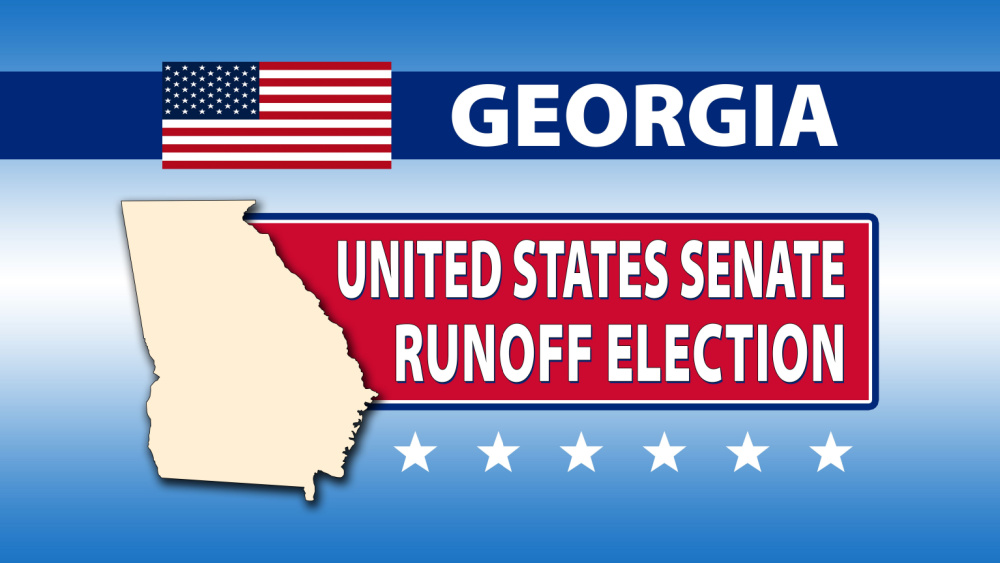 Democratic Sen. Raphael Warnock defeated Republican challenger Herschel Walker in a Georgia runoff election Tuesday, ensuring Democrats an outright majority in the Senate for the rest of President Joe Biden's term. With Warnock's victory, Democrats will have a 51-49 Senate majority, gaining a seat from the current 50-50 split with John Fetterman's victory in Pennsylvania. There will be divided government, however, with Republicans having narrowly flipped House control.
Warnock led Walker by 37,000 votes in last month's election out of almost 4 million cast, but fell short of the 50% threshold needed to avoid a runoff. Walker, a football legend who first gained fame at the University of Georgia and later in the NFL in the 1980s, was faced with damaging allegations against him, including claims that he paid for two former girlfriends' abortions.
About 1.9 million runoff votes were cast by mail and during early voting, with state officials estimating an additional 1.4 million votes cast — slightly more than in the November midterm and the 2020 election. The Democrats outright majority in the Senate means the party will no longer have to negotiate a power-sharing deal with Republicans — and won't have to rely on Vice President Kamala Harris to break as many tie votes. Warnock's victory also cements Georgia as a battleground state expected to play a prominent role in the 2024 presidential election. Democrats have now won three Senate races in the past two years in the former Republican stronghold; Democratic President Joe Biden carried Georgia in 2020.
Editorial credit: Felipe Sanchez / Shutterstock.com